Kerala
Classic

Tour

Cultural and traditional tastes of Kerala will be emphasized in this tour.
---
Tour Highlights
Following are the tourist attractions covered in each city/destination. Day by day details of the tour program follows after this section.
| Day # | Destination | Tourist Attractions Covered |
| --- | --- | --- |
| 1 | Cochin | Dutch Palace, St.Francis church, Jewish Synagogue, Chinese fishing net, Marine Drive, Kathakali Dance show, Kembalangi Village Visit (optional) |
| 2 | Cochin - Munnar | Echo Point, Eravikulam National Park, Mattupatty Dam, Kundale dam, Tea Museum |
| 3 | Munnar | Relax/Leisure activities |
| 4 | Munnar - Thekkady | Boat ride in Periyar Lake, Spice Plantation tour, Elephant Ride, Trekking, Kalaripayattu |
| 5 | Thekkady - Alleppey | Houseboat |
| 6 | Alleppey - Kovalam | Krishnan temple |
| 7 | Kovalam | Padmanabaswamy temple, Arts Gallery, Napier Museum, Kudhire Maligai |
| 8 | Kovalam | Departure |
---
Cochin

(Dutch Palace, St.Francis church, Jewish Synagogue, Chinese fishing net, Marine Drive, Kathakali Dance show, Kembalangi Village Visit (optional) )

Arrive in Cochin and check in to the hotel. One of the modern wonders with a mix of ancient marvels, Cochin delights its visitors. After having breakfast, we will begin our journey to a city that comes first in Kerala travel packages itineraries. Dutch Palace or Mattancherry Palace resembles a mixture of Kerala architecture and colonial charms. The palace is also famous for a spiritual deity, the Goddess of Pazhayannur. The large murals in the palace depict events of Mahabharata. Then we visit the renowned St. Francis Church. The dead remains of exemplary explorer Vasco-da-Gama were buried here. Portuguese style of constructions and design will mesmerize you.

Jewish Synagogue or Paradesi Synagogue will live a lasting impression on your memories. Plastered with Chinese tiles and decorated with beautiful Chandeliers, this Synagogue is one of the wonders of the world. During the evening we visit the Marine Drive and bask in the soothing air from the sea. One more important part not to be missed is the Chinese fishing net. It is a unique equipment to catch fish and was initially used by a Chinese visitor to Kochi hundreds of years ago named Zheng He. Then you will be enchanted by the Kathakali Dance show.

Cochin - Munnar

(Echo Point, Eravikulam National Park, Mattupatty Dam, Kundale dam, Tea Museum)

Today we will visit an attractive hill station called Munnar. This tourist destination is famous for its tea estates and scenic beauty. On the way to Munnar, we will be pleasing our eyes with classic hairpin turns and waterfalls. The first spot we will visit today is the Echo Point, situated above 600 ft. You can shout your heart out here and listen back the echo. A walk in the greenery and enjoying the breathtaking spots will make your day.

Now is the call of the wild, we will enter the Eravikulam National Park. This Park is famous as the residence of the rare species the Nilgiri Tahr. We can also enjoy the jumping deer around the corner. Mountains in this Park are covered with Neelakurinji flowers. The flowers form a blue colored blanket on the mountain slopes. Mystic weather, enchanted valleys and huge tea gardens welcome you at Matupetty Dam. Strolling in the dam will take you back in the lap of nature. Next on the list is Kundala Dam or Sethuparvati Dam. A boat ride in the lake here will make you calm and relaxed. The dam was established for power generation. Now it attracts tourists and offers them nature's bounty. At the end of the day, we will be embarking on the Tea Museum which elaborates the various stages of Tea making.

In the night you are free to relax in the hotel.

Munnar

(Free to relax)

The whole day is free to relax in the enthralling charms of Munnar.

Munnar - Thekkady

(Periyar national park, Spice plantation tour, Elephant ride, Trekking, Kalaripayattu (martial arts))

We will continue our Kerala classic holiday package by moving to Thekkady. One of the best tourist destinations here is the Periyar National Park. We don't have to walk down the dangerous jingles with wild animals. But we have to sit calmly and safely in the boat which will cruise through Periyar Lake. While cruising we will be able to see the animals quenching their thirsts on the banks of the lake. Elephants, Spotted deer, Sambars, Gaurs, Langurs, and others will entertain you with their wild gestures.

After completing our wildlife tour we will get chance to feel the aroma of spices in Spice Plantation tour. Cardamom, tea, coffee, clove, and ginger are grown here. It is a big estate allowing you to walk around and talk to nature.

Now it's time to roam around Periyar by sitting on top of the elephant. Enjoy each movement of your majestic elephant ride. The day will remain incomplete without participating in the trekking activity. Set yourself free by trekking in the wildness of Periyar. At last, we will be witnessing the ancient fighting technique Kalaripayattu. This form of martial arts also helps you in developing your health and self-defense. Spend your evening relaxed by watching the warrior's in action in front of you.

In the night relax in the hotel.

Thekkady - Alleppey houseboat

(Houseboat)

The best part of the tour will start today when you reach Allepey.

We will surprise you by booking your accommodation in well-furnished houseboats. Get ready to relax in the backwaters of Kerala. Kettuvallams or houseboat will take you on a ride of the lifetime with flocks of birds singing a welcome tune at every step of the cruise. Scenic locations, tasty food, and exotic interiors will spellbind you throughout the journey. Enjoy your stay in houseboat.

As an alternative, one of the best things to do in Kerala is the Kerala backwaters tour. In this, you get to sail the backwaters in a beautiful houseboat with a view that is just amazing as it is also known as "Venice of the East". Book your Kerala houseboat package and check off backwater tour from your bucket list as it is once in a lifetime experience.

Alleppey - Kovalam

(Ambalapuzha – Krishnan Temple, Beach activities)

Moving on, we will be visiting Kovalam today. The coastal town is famous for its beaches and calm waters. Moreover, swimming is considered to be safe in these beaches. It also welcomes international tourists around the year. Ayurvedic treatment, massages, sun basking and walk down the beach makes it one of the ideal locations for tourists.

Before reaching Kovalam, we will pay our prayers at Ambalapuzha – Krishnan Temple. A beautiful temple based on Kerala style of architecture. The temple is dedicated to Lord Krishna. It also depicts various incarnations of Lord Vishnu. You can also have the famous Pal Payasam, made of milk and sugar at the temple.

We will be staying at the hotel in the night.

Kovalam

(Padmanabaswamy temple, Shree Chitra Art Gallery, Napier Museum)

After breakfast, we will move ahead to Padmanabaswamy temple, a famous temple situated in Thiruvananthapuram. The temple is dedicated to Lord Vishnu. One of the royal families is looking after the well being of the temple. It also houses secret treasures which can't be accessed easily. One has to follow strict dress code and rules prescribed by the administration

After temple prayers, we will visit the Shree Chitra Art Gallery and Napier Museum. Both the destinations are near to each other. The art gallery was established by Maharaja of Travancore. It has a gathering of rare paintings. Some of the paintings were made by Nicholas Roerich and Raja Ravi Varma. International paintings from Bali, China and Tibet are also displayed here.

Napier Museum which is near to this art gallery is renowned for the collection of ivory carvings, ancient ornaments, Japanese shadow play and others. The architecture of the museum is influenced by India, China, and Mughals.

Kovalam Departure

(Relax and departure)

The Kerala classic tour package ends with happy and cherished memories.
Kerala
Tour

Packages

A perfect Kerala Tour package can help you to explore the place in the best and comfortable way.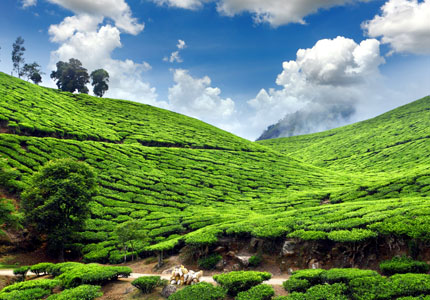 Munnar
Kerala Hill Station Tour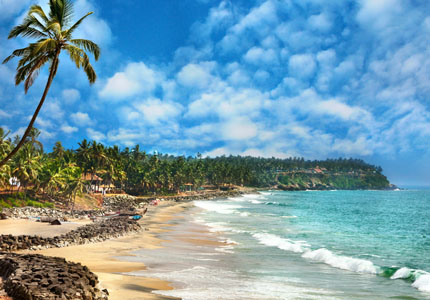 Beach
Tour whole of Kerala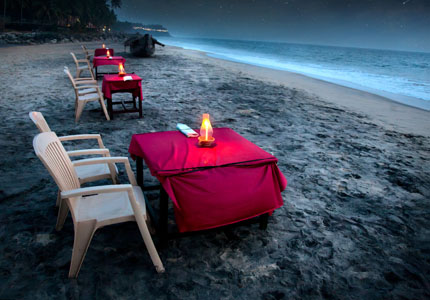 Romantic Cafe
Kerala Leisure tour